Simple tips for avoiding craniofacial pain and headaches in San Francisco, CA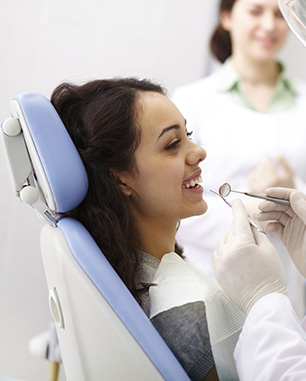 When you experience pain or discomfort of the head and face, this is called craniofacial pain. This pain tends to be more difficult to endure than other pains in our body and can be downright debilitating. This pain can, in some instances, even cause dangerous equilibrium issues causing you to have impaired balance. Craniofacial pain will often present itself in the form of a headache. Dr. Jamil Alkhoury and his team at TMJ & Sleep Therapy Centre of San Francisco have been diagnosing and providing solutions to patients experiencing craniofacial pain in the San Francisco, CA are for years with great success.
Know your triggers
One of the most important things you can do for yourself is to know your triggers. What are some causes of your craniofacial pain? There are several common triggers you can look out for, including:
Stress
alcohol consumption
Sensory overload
Dehydration
Overly rigorous exercise
Smoking
Hunger
Eye strain caused by reading or staring at a screen too long
Once you know what triggers your pain, you can tailor your daily activities to limit and control these triggers to, hopefully, avoid craniofacial pain and headaches.
Headache prevention
Even when you know what triggers your pain, it may still not be enough to avoid developing headaches. There are several everyday practices that you can adopt to minimize risk, including:
Practice good posture and move when possible – Don't let your neck rest in a stiff position. This can happen sometimes when you work behind a desk but try to remember and move it around. Also, don't stare at that computer screen too long as eye strain can trigger craniofacial pain.
Get enough sleep – Try to get 8 hours of sleep a night. Many of us know that too little sleep can cause headaches, but too much sleep can be just as big of a problem behind a headache.
Drink enough water – Headaches are caused by dehydration so make sure you are drinking enough water during your day.
Manage stress – Find effective solutions to daily stress. Stress is a leading cause behind headaches. Hobbies, breathing techniques & yoga are all great ways to manage daily stress.
Managing craniofacial pain and headaches can be difficult, especially without the help of a professional. If you are facing chronic pain, please reach out to Dr. Jamil Alkhoury at TMJ & Sleep Therapy Centre of San Francisco. To schedule an appointment, please call 415-226-7274.
Back to Craniofacial Pain Page